TEHRAN (Tasnim) – The second specialized international exhibition showcasing cultural and entertainment products for children and adolescents in Iraq kicked off at the Baghdad International Exhibition Center on Saturday, June 24, with the notable participation of numerous Iranian companies.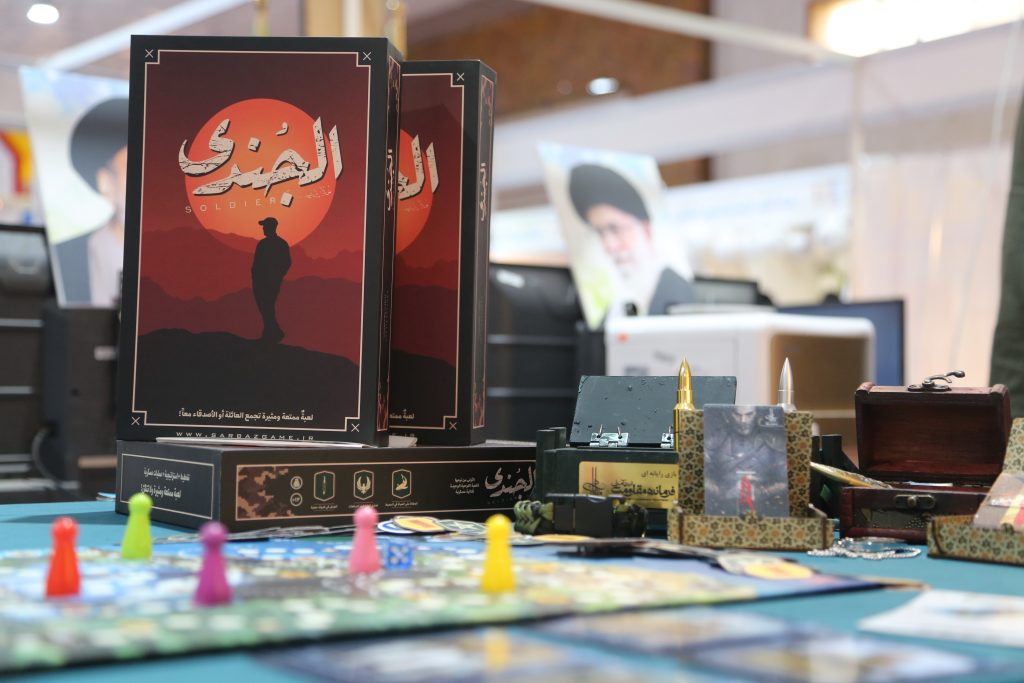 The Iranian Monadian Cultural Company, which is actively participating in the exhibition, has showcased a diverse range of products including, video games, mobile games, board games, and virtual reality animations. This week, the game "Soldier," which is part of Monadian's board game series, was unveiled in the presence of Ali Muayyad, Iraq's Head of Communications.
Among the notable works that Monadian Company will be presenting to the Iraqi audience, there are noteworthy games such as "The Ambassador of Love," which centers around the story of Muslim ibn Aqil and his mission in the city of Kufa. Another game, "Mokhtar: The Season of Uprising," portrays the uprising of Mokhtar al-Thaqafi seeking retribution for the martyrs of Karbala. Additionally, the game "Commander of Resistance: The Battle of Amerli" depicts the role of the late Commander Lt. General Qasem Soleimani in liberating the city of Amerli in Iraq from the occupation of the Daesh (ISIL or ISIS) terrorist group.
The virtual reality reconstruction of the events of Ashura is an immersive experience presented at the exhibition, in which children can interact with animations portraying the events of Ashura in the year 61 in the lunar Hijri calendar through virtual reality headsets.